There have always been very strong links between Britain and our children in Colombia so it was most unlikely that the Royal Wedding would pass unnoticed. Indeed, far from it! The children at Casa Walsingham and Casa Bannatyne have been aware of it for some time and have been praying for Prince William and Catherine. So, yesterday, Casa Walsingham was the venue for great festivities as our staff and children joined in with the celebrations taking place in the UK. These photos show some of the excitement and happiness that they shared.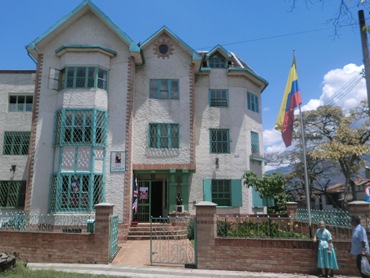 The day begins……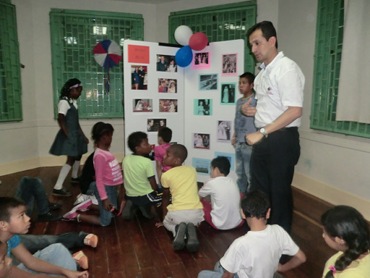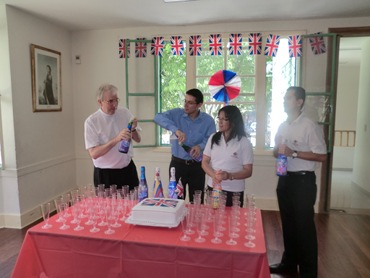 the drinks are opened………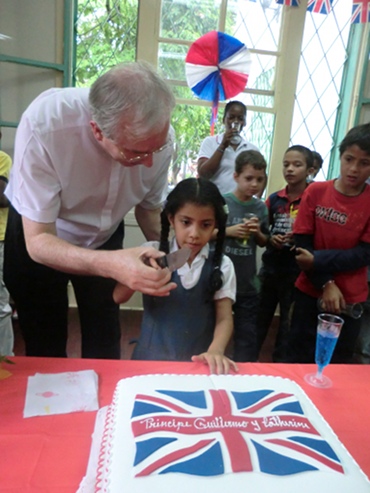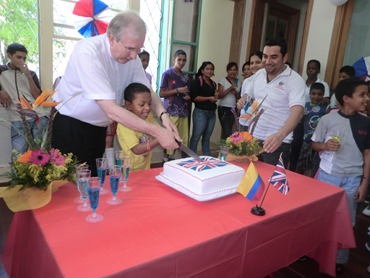 the cake is cut………..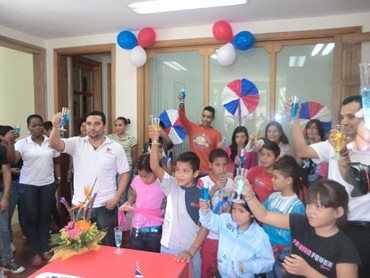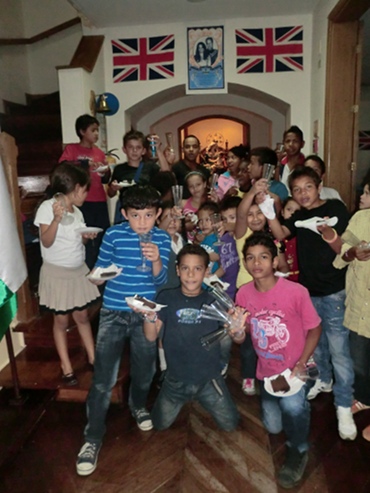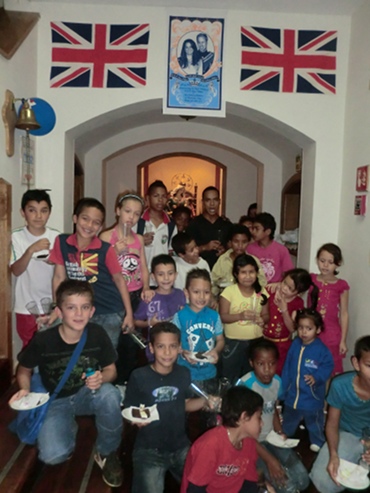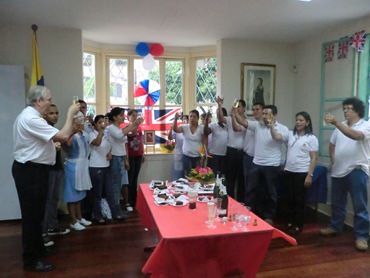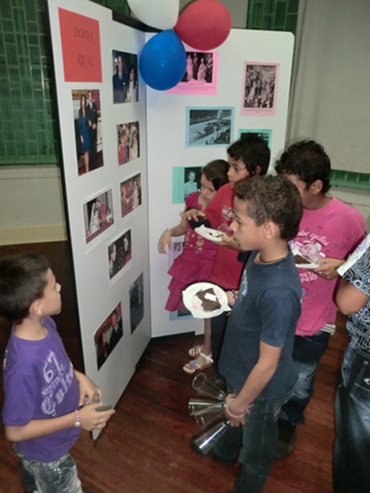 a toast to the happy couple………
another look at them………..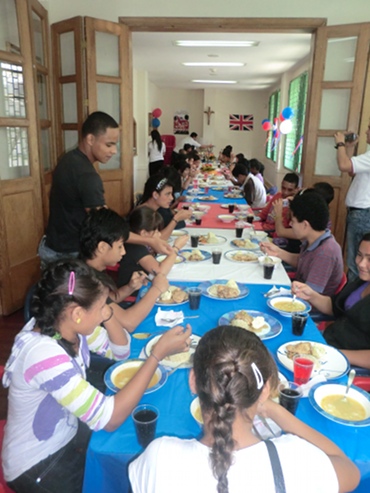 and a meal to celebrate.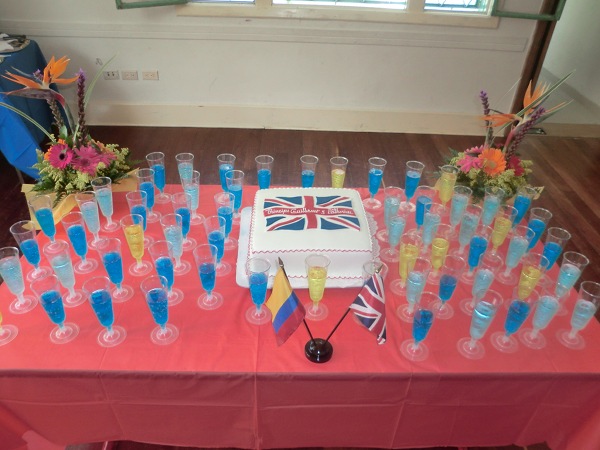 Congratulations to the new Duke and Duchess of Cambridge