Casa Walsingham ( Walsingham House ) is named after The Shrine of Our Lady of Walsingham in Norfolk, England where Fr Peter Walters, then an Anglican, was based when he founded Let The Children Live! in 1992. It is Funvini's Centre in Medellín.
Watch the video clip below showing a few of our children doing homework, reading and craftwork at Casa Walsingham after school.
                             Fundación Vivan los Niños- Arts and Crafts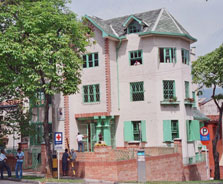 Many of the boys and girls with whom Funvini works come here each day and every effort is made to attend to their needs. They receive a well-balanced lunch plus morning and afternoon snacks. Many of them go to school so help with homework is available and various craft and leisure activities are on offer. The children receive regular medical and dental care, as well as vaccinations.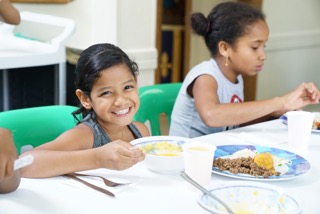 The house has 4 floors and at the top is a chapel. A new wing was opened in 2009 and in it are several more rooms and space for a lift which will be installed when money is available. The atmosphere in the house is warm, welcoming and relaxed, and our children are very much at home there. Normally full and very busy, Casa Walsingham also acts as a venue for various large occasions and celebrations.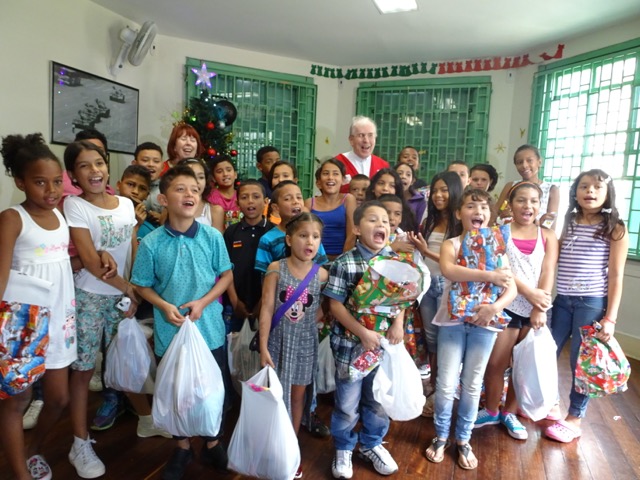 Music plays a large part in the life of Funvini and it has a choir  called Cor Videns, which means the 'Seeing Heart'.  You can read more about this on the page called 'The Choir'.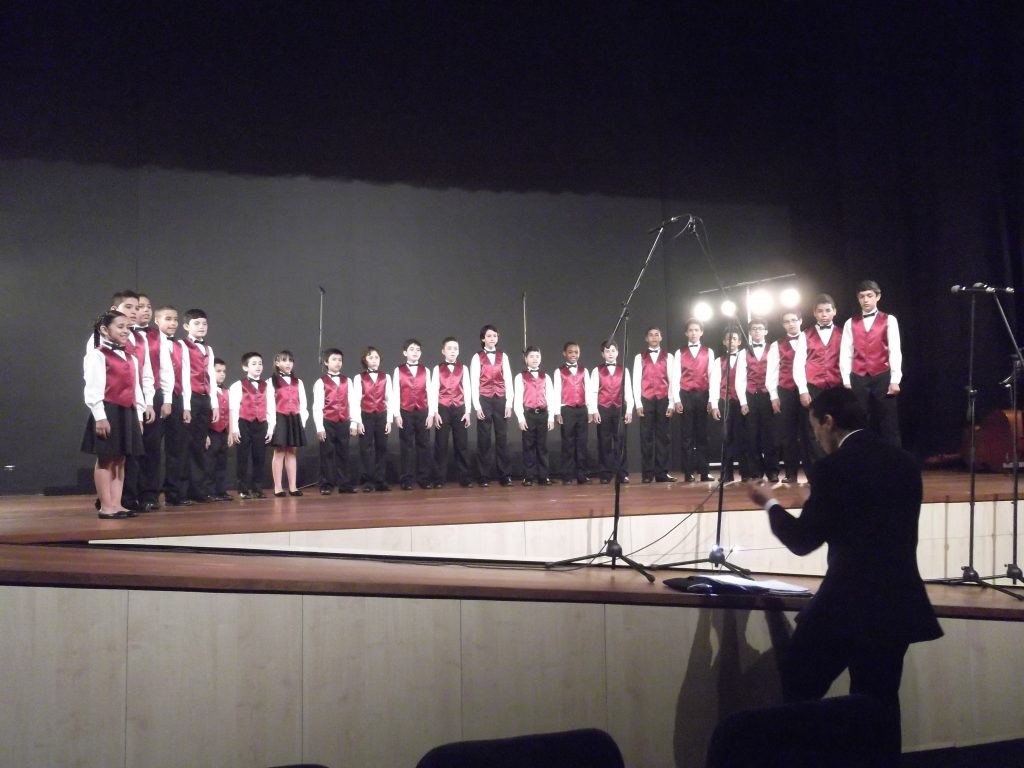 Not all of Funvini's 400 children can go to Casa Walsingham every day because it isn't big enough, but they all go from time to time as occasion demands, and for special occasions. 
The chapel is situated on the top floor of Casa Walsingham. Many of our children make their First Communion here.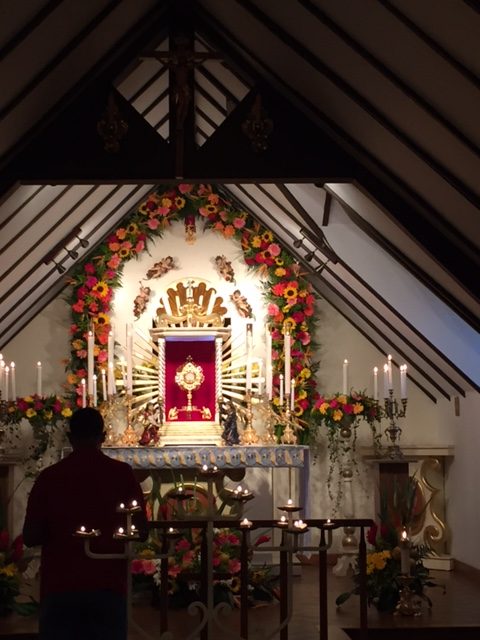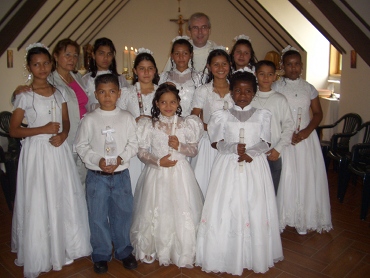 Although some of Funvini's staff go out into the city's streets each day, they are all based here, at Casa Walsingham. Funvini has teachers; social workers; psychologists and street-educators plus clerical and domestic staff. The Founder and Director is Father Peter Walters.