Card Available For 2019
Silent Night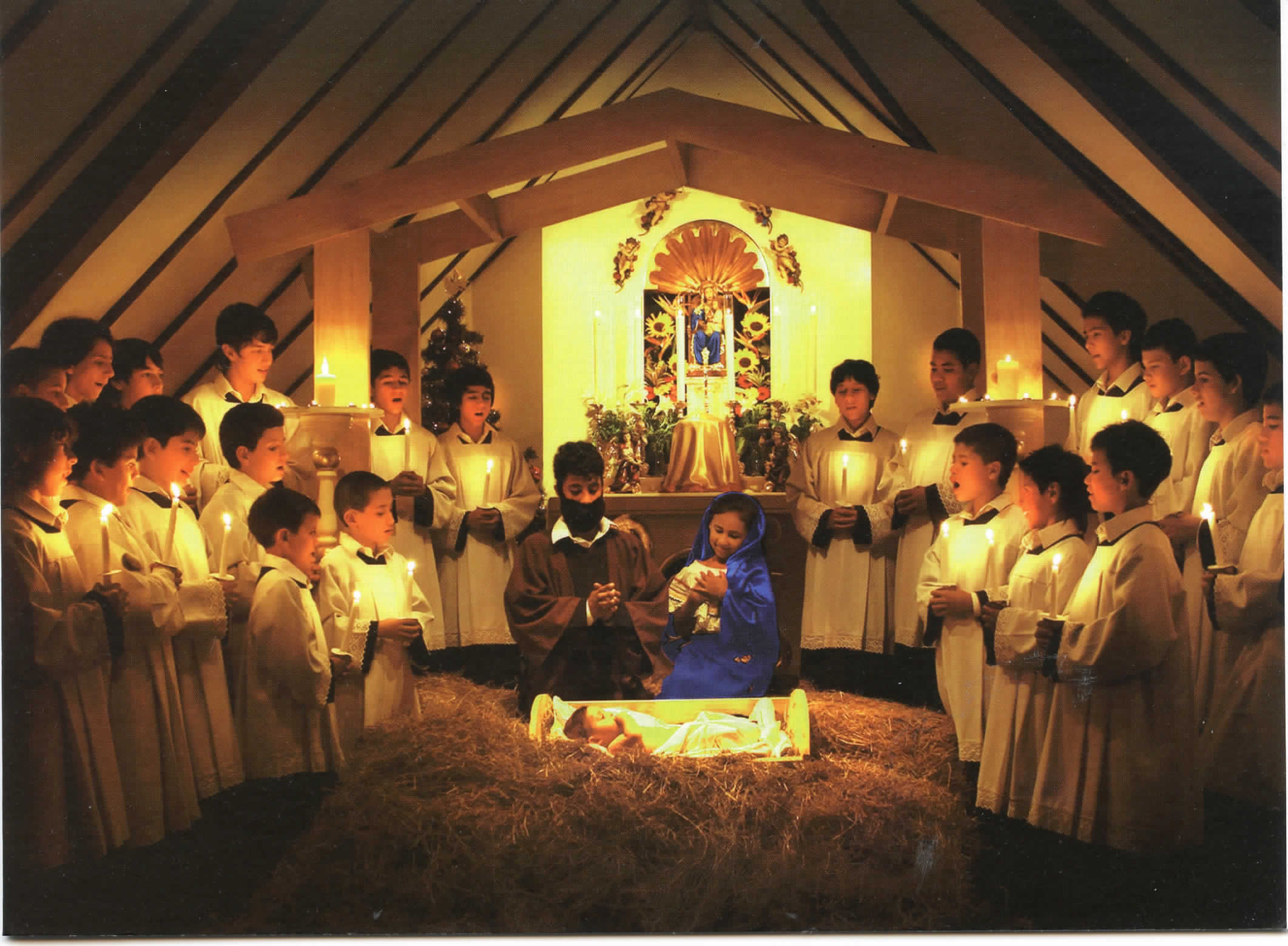 Our choir, Cor Videns, in the chapel at Casa Walsingham
                    We are sorry that we were unable to produce a new card for 2019.
~~~~~~~~~~~~~~~~~~~~~~~~~~~~~~~~~~~~~~~~~~~~~~~~~~~~~~~
Prices:
All cards come in packets of 5 and cost £2.50 plus postage.
To order cards please either:
Write to our Registered Address: Let The Children Live!, PO Box 11, Walsingham, Norfolk. NR22 6EH
or
Send an e-mail to: letthechildrenlive@mac.com
or ring: 01302 858369
Payment may be made by cheque, or credit card. Credit card payments can be made over the phone or by using CharityCheckout, which can be accessed on our front page. If paying via CharityCheckout  please state  this clearly at time of ordering. Thank you.
Postage and packing: Second Class Post
1  Pack £1.00
2 Packs  £1. 50
5 Packs £3.50
10 Packs   £5.50