In order to keep our costs as low as possible we do not have a large staff in the UK,  but those we do have work very hard so as to make sure that Let The Children Live! runs as smoothly and efficiently as possible, for the benefit of our 400 children in Colombia.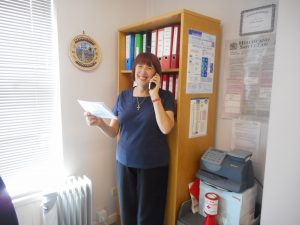 This is the charity's Administrator, Pauline Allan, seen in our Office in Doncaster. You may have already spoken to her if you have ever called us on 01302 858369.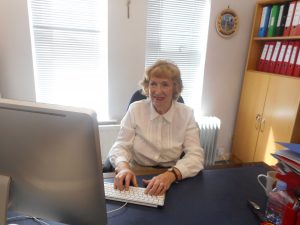 And this is our Secretary and Book-keeper, Shirley Davies, also seen in our office in Doncaster. She normally works 12.00–4.30pm Tuesday to Friday.
 Our Charity Shop on Walsingham High Street is managed by Mrs Jackie Seals. Mrs Susan Poole, the previous manageress, is seen handing  over the shop keys to Jackie.