Our shop in Walsingham is now managed by Mrs Jackie Seals who lives in the village. Her husband Brian enjoys giving a hand and can often be found in the shop chatting with customers and pottering around doing all the background jobs that are so important. 
Susan Poole, former Manageress, handing over the shop keys to Jackie Seals.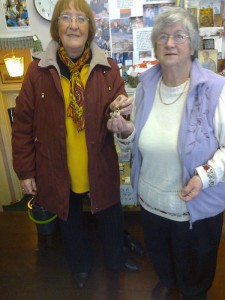 Outside the shop at 38 High Street, Walsingham, Norfolk.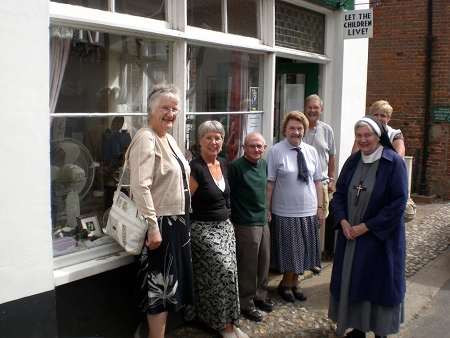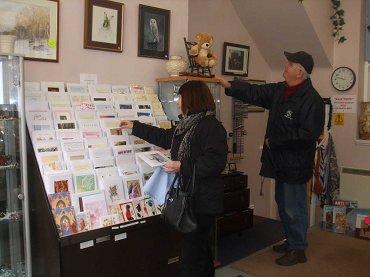 Why not pay us a visit ? And buy our new CD, Pasabocas. Listen to an extract by clicking on the link below.