After 3 years of loyal service, during which she kept the shop afloat during difficult economic times, Mrs Susan Poole retired as Manageress on December 31st. We wish to offer her the charity's warmest thanks and hope she will enjoy her new-found freedom! She will, however, still be working in the shop as a volunteer on Wednesday afternoons.
As from today, January 2nd 2014, the new Manageress will be Mrs Jackie Seals, who some people may know from her years working in the Walsingham Estates Office. We wish her every success and happiness in her new post and we hope that many of you will call in at our shop when you visit Walsingham this year.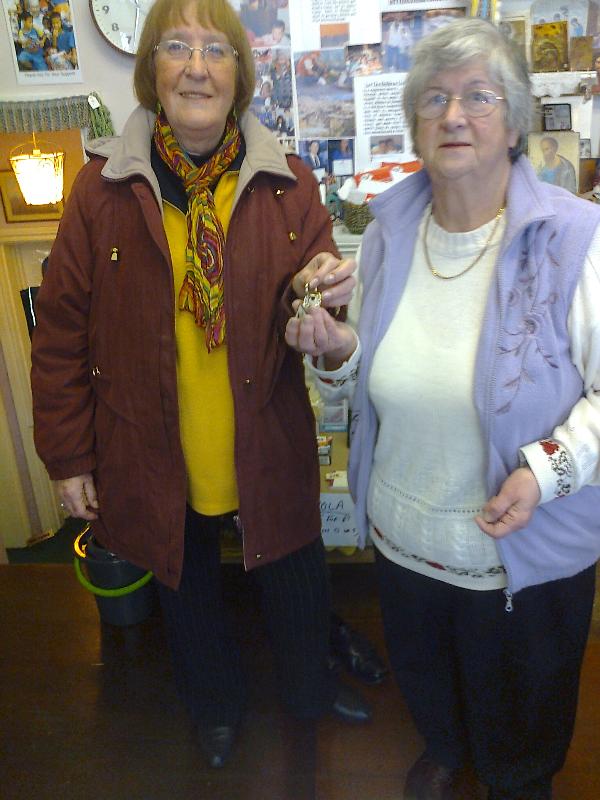 A Happy New Year to all our supporters!