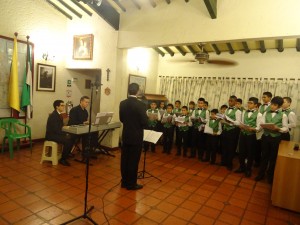 PASABOCAS–latest CD from COR VIDENS. Now available at £8.00, plus P&P £2.00 for UK customers. Please ring for price of postage for more than 1 copy or for outside UK. Click on the link to hear an extract. Ring 01302 858369 to order a copy.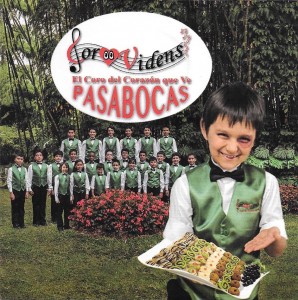 Funvini's choir, Cor Videns, recently underwent a week's intensive training on a course run by Mr Adrian Lucas, who flew over to Medellín in order to run the course for them. In the photo above  you can see them in one of their training sessions and below is a photo of the whole group, together with (left to right) Adrian Lucas, Emerson Osorio (Choirmaster), Fr Peter, and Sebastián Palacio. At the end of the week's course they put on a short concert .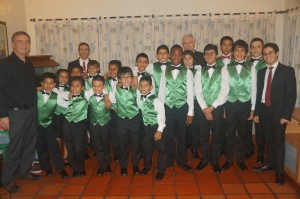 Hear seven of the older boys — the Cambiata Group — sing Barbershop: My Evaline– one of the songs they performed in the concert. Just click on the link below.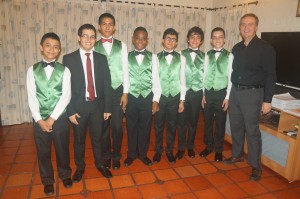 AND, hear the choir sing on their latest CD, Pasabocas, which is now available at a cost of £8.00 plus P&P £2.00 in UK. Ring 01302 858369 to order a copy & for more information. Click on the link below to hear another short extract.